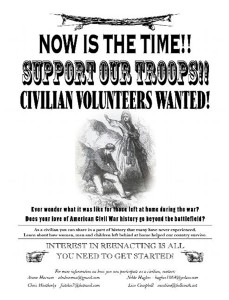 Ever wonder what it was like for those left at home during the Civil War ?
Does your love of American Civil War history go beyond the battlefield ?
As a civilian, you can share in a part of history that many have never experienced. Learn about how women, men and children left behind at home helped our country survive.
For more information on how you can participate as a civilian, contact any of the following:
Amy Blaylock
Civilian Co-ordinator