Power Loom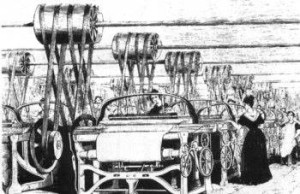 Ring Throstle, McCulley's Patent Livespindle, by the Lowell Machine Shop, lithograph by Tappan and Bradford, ca. 1850.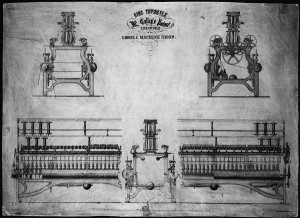 Restored carding machine (Quarry Bank Mill, Cheshire, England)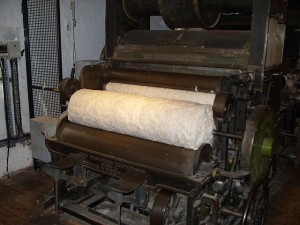 Notice the windows. Very similar to the construction of the windows at New Manchester.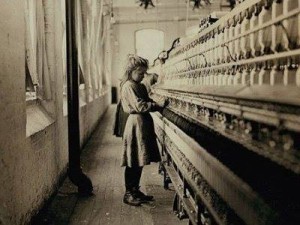 A post war view described as a Little Spinner from the Globe Cotton Mill in Augusta. Conditions are no doubt very similar to New Manchester Manufacturing Company.