The Women Will Howl
June 22-24, 2018
Dedicated to the life and memory of Tom Mattee
Military Co-ordinator – Gene Harmon
Civilian Co-ordinator – Amy Blaylock
Reenactor Packet
Registration Form
Event Schedule
Facebook Event Page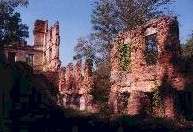 Proud to be the host unit for this Living History held annually in June at Sweetwater Creek State Park, Lithia Springs, GA – Presented by the Friends of Sweetwater Creek State Park in cooperation with Sweetwater Creek State Park and the Georgia Department of Natural Resources.
Sweetwater Creek State Park

About North Georgia –
Sweetwater Creek
2007 Event Pictures
2008 Event Pictures
2009 Event Pictures
2010 Event Pictures
2014 Event Pictures
2015 Event Pictures
2016 Event Pictures
Federal Regiments
Mill Workers
Floors of New Manchester Mill
Textile Manufacturing
The town was founded principally to support the Sweetwater Creek Manufacturing Co, later known as the New Manchester Manufacturing Company. The ridge above Sweetwater Creek was the location for the town, and the path you will walk along by the river is the main road into town. In 1861, the Mill turned to war production, with all goods going to the Confederate Government. In July of 1864 Federal troops under Gen. Stoneman (3rd Division cavalry commander, Schofield's 23rd Army Corps) entered New Manchester. They proceeded to the mill, which was in full operation and ordered it shut down immediately. A few days later, the townspeople were told to get what they wanted from the company store, as it was to be burned, and to be ready to move in one hour, or the town would be burned. The store and the mill were both put to the torch, and everyone in the town (mostly women and children) was sent to Marietta, linking up with the workers of the Roswell mills destroyed by Gen. Kenner Gerrard's Cavalry. Both groups were sent to Louisville, KY and then, if they took the Oath of Allegiance to the Union, were allowed to cross the Ohio River into Indiana to work in the mills in Cannolton.
by Debbie Mattee
MEMPHIS DAILY APPEAL [MEMPHIS, TN], October 12, 1861, p. 2, c. 2
The editor of the Savannah News has been shown a sample ball of sewing cotton manufactured at the Sweet Water Factory, in Campbell county, Ga. The cotton used in making the thread is of the finest kind, costing 23 cents per pound, and the thread is of a very superior quality, strong, even and free from knots, and adapted for use on sewing machines. The ladies will undoubtedly find it preferable to the cheating Yankee spools with which they have heretofore been supplied, as a consequence of our unnecessary dependence upon the North.
Memphis Daily Appeal, August – October 1861
Pics below courtesy of Melissa Mattee