"No Scarlett Fever Here !!"
Civilian Corner of the Georgia Sharpshooters Facebook Group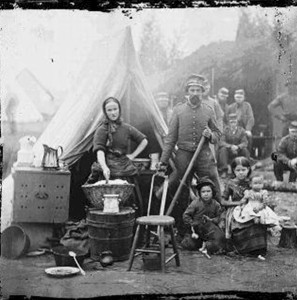 Camp of 31st Pennsylvania Infantry, Fort Slocum, Washington, DC, 1862.
Welcome to living history.
We understand when first starting out in this hobby it can be overwhelming. Please do not hesitate to ask any questions which arise. We are all here to help each other. We are all family – Welcome to our camp !!
Check out our links and other civilian information pages from the drop-down menus or links below.
For more information or for any questions you may have,
please contact us through the Civilian Contacts page.
Color Comparison
Lady's Impression
Links
Men
Original Civilian Items